Images of Cheshire's people, places & events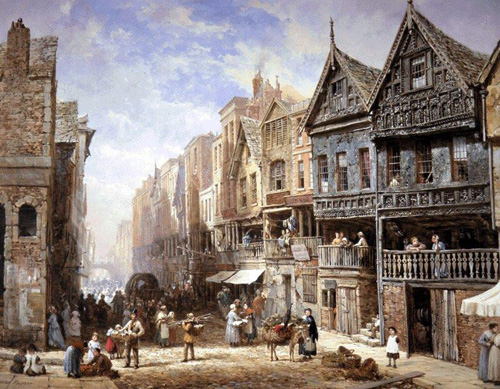 Latest news!
Monday 8 August sees the opening of the bookings for the Heritage Open Days & the Chester Heritage Festival events. This year's Heritage Open Days weekend (HOD's) is taking place from 8 -11 September nationally, and our brochures cover what is happening throughout Cheshire West.
This year sharing the same brochure and evolving from Chester Heritage Week last year, is the Chester Heritage Festival, which is taking place alongside HOD's to complement it from 3 -11 September.
Please pick up a brochure from The Grosvenor Museum, The Visitor Information Centre, The Civic Trust Office in Bishop's Lloyd's Palace, & Chester History & Heritage, in the former St. Michael's Church.
If you wish to book on an event please contact the specific telephone number for that event. If the event has not included a specific telephone number please telephone Chester History & Heritage on 01244 972210.
Some of the events that will be going on include:
Yesterday's Chester: How we lived, played & worked at Chester History & Heritage - Monday 5 & Thursday 8 September from 2pm - 3.30. A double bill filmshow of our newly obtained second volume of Chester Memories and then "The Conservation Game" about what was happening in Chester in the 1970's.
An afternoon of Poetry of the First World War and Recollections of Chester at CHH on Wednesday 7 September from 2pm with Gerry Tighe.
"A production of Genius: George Ormerod & his history of Cheshire" at the Cheshire Record office on Wednesday 7 September from 5pm - 6pm. Please book on 01244 972559.