Images of Cheshire's people, places & events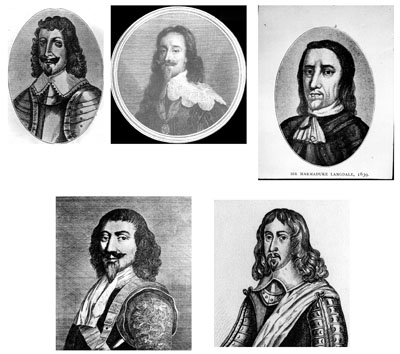 Picture of the month: Original prints from "Chester History & Heritage" service showing characters from Chester's English Civil War period.
Latest news!
Chester History & Heritage is extending its opening hours during the summer. We will be open every second Saturday in the month from 11am -4pm. The dates for your diary are:
August 8
September 12
October 10
Our montage of original prints shows some of the players in the Battle of Chester in 1645. In August 2015 the Sealed Knot will re-enact the battle in Chester - a major muster that will involve over 4,000 re-enactors. The muster takes place over the Bank Holiday weekend, 29th - 31st August. See
www.thesealedknot.org.uk
. for further details.
Cheshire during the First World War.
You can view some of our images from the period 1914 to 1920 by clicking on the "Popular Collections" tab and choosing "First World War". We will be adding more images to this set to mark the 100 year anniversary of the start of the conflict.